Privacy and Cookie Policy
Legal Statement to All Users of This Web Site:
This privacy policy sets out how this website (hereafter "the Spicin Foods") uses and protects any information that you give the Spicin Foods while using this website. Spicin Foods is committed to ensuring that your privacy is protected. Should we ask you to provide certain information by which you can be identified when using this website, then you can be assured that it will only be used in accordance with this privacy statement. Spicin Foods may change this policy from time to time by updating this page. You should check this page from time to time to ensure that you are happy with any changes.
Spicin Foods respects your privacy and is committed to protecting your personal information that you provide to us. This statement explains our policies and practices regarding the use and disclosure of your personal information by Spicin Foods. Please note that, Spicin Foods reviews and updates this Privacy Policy from time to time as needed without notice. Therefore, you should review the terms of this policy periodically to make sure that you are aware of how Spicin Foods collects and uses personal information. By using our web site, you consent to the collection and use of your personal information by Spicin Foods as explained below.
Spicin Foods is committed to protecting the privacy of our web site visitors and clients. We uphold the highest industry standards in online privacy and permission marketing. 
SECURITY AND PRIVACY 
Spicin Foods' web site uses security measures to protect against the loss, misuse, and alteration of the information under our control. We store the information in a database in a secure environment at our data center.
We will never share, sell, or rent individual personal information with anyone without your advance permission or unless ordered by a court of law. Information submitted to us is only available to employees managing this information for purposes of contacting you or sending you e-mails based on your requesting information.
Personal Information
You have complete control over your personal information. In general, you can visit our web site without providing us with any personal information. However, there are instances where we must have your personal information in order for us to grant you access to our protected and secured sites. This information may include registration data (your name, address, email address, phone number, title, etc.), information request data and response data ("User Information"). When you receive your confirmation email or when you receive any email from the list server, you will be given instructions on how to remove yourself from the list.
Use of User Information
We intend to use such information for purposes of supporting your and your employer's relationship with Spicin Foods and alerting you to new product and service offerings as they become available. This User Information may be retained by Spicin Foods to verify compliance with the agreement between Spicin Foods and your employer, to keep track of the domains from which people visit us, to create a user profile to better serve you and your employer or to simply contact you either electronically or otherwise. If you decide that we should not use your personal User Information to contact you, please let us know and we will not use that information for such purpose. However, please do not submit any User Information if you are less than 18 years of age.
Disclosure of User Information
Spicin Foods does not sell, trade or transfer User Information to third parties. However, we may share User Information with our business partners for marketing, advertising or product/service offering purposes. For example, we provide User Information to our service providers for direct emailing of our newsletters, online surveys or notifications on Spicin Foods Offerings to our viewers. We also disclose User Information if: we have your consent; we need to share it in order to provide you with the products and/or services you requested; we respond to a court order or you violate our Terms of Use. You may separately agree to provide your personal information to third parties that provide content for Spicin Foods Offerings, in order to access and/or use their products and/or services. If you agree to provide such information to these third parties, then your personal information will be subject to their privacy policies.
Choice Opt-in
Our members and their subscribers are given the opportunity to 'opt-in' to having their information used for purposes not directly related to our site at the point where we ask for the information.
Users of our site will always be notified if their information is being collected by any outside parties. We do this to ensure that our users can make an informed choice as to whether or not they should proceed with services that require an outside party.
Newsletters
You will be added to Spicin Foods's email newsletter list only if you register to receive newsletters via a form on the Spicin Foods website. You may opt-out of receiving our newsletters by clicking on the opt-out link included in every email newsletter we send.
Blog
If you use our blog feature, you should be aware that any personally identifiable information you submit in a publicly-viewable blog comment can be read, collected, or otherwise used by anyone who reads the blog or who visits the URL of the blog post you have chosen to comment on. We are not responsible for non-Spicin Foods use of this information.
Testimonials
We post video customer testimonials on our web site which may contain personally identifiable information such as the customer's name. We obtain the customer's consent prior to posting the testimonial to post their name along with their testimonial.
Information Tracked
At times we will use your IP address to help diagnose problems with our server and to administer our web site. We also may track browser types to help us understand our visitors' needs related to our web site design.
There is an optional section of our web site where input forms require your name, phone number, company, and e-mail address. This form provides the ability to opt-in to receiving future emails of any sort from Spicin Foods. If you opt-in to receiving email communications from us, then we may send information to you on our products or services.
This information will not be used for any other purpose. We do, however, reserve the right to disclose your personally identifiable information as required by law and when we believe that disclosure is necessary to protect our rights and/or comply with a judicial proceeding, court order, or legal process served on our Web site.
To opt-out from having any provided information used for email communications from us, please click on the opt-out (unsubscribe) link in any message you receive from us. This will allow you to unsubscribe or update your message preferences.
Web Beacons
In order to determine a user's ability to receive HTML email in addition to whether or not an email has been opened, Spicin Foods includes a "web beacon" in a majority of the HTML email messages we send. A web beacon (actually a small .gif image) is activated when an HTML email is opened via a request for the image on our servers. This capability helps Spicin Foods send email in a format users can read and enables Spicin Foods, and our clients that use the functionality, to track the aggregate number of emails opened. The web beacon does not collect any personally identifiable information. Users that do not want to receive email messages with web beacons can choose to receive their emails in text (non-HTML) format.
We also use, and provide our clients with, the capability to track when a URL has been clicked inside of an email message sent by our system. We use this functionality to track which links were clicked and in what quantity, as well as the aggregate number of links clicked. This click tracking functionality does not collect any personally identifiable information.
Cookies
Spicin Foods uses "cookies". A cookie is a small data file that a web site can transfer to a visitor's hard drive to keep records of the visits to such site. A cookie contains information such as your username and password that helps us recognize the pages you have visited and improve future visits, but the only personal information a cookie can contain is the information that you provide yourself. A cookie cannot read data off of your hard drive or read cookie files created by other sites. Information stored in cookies may be encrypted, however, we do not store your credit card number in cookies. If you prefer not to accept a cookie, you can set your web browser (Microsoft Internet Explorer or Netscape Navigator) to warn you before accepting cookies or you can refuse all cookies by turning them off in your web browser. However, access to some of our secured web site(s) may require the use of cookies, which you must enable only cookies that get sent back to the originating server. Otherwise, you can still access most of the features on our web site even without accepting a cookie.
Notification of Changes
Spicin Foods will notify its members and users via email if we make any changes to our privacy policy. Any new policy will be posted on our site at least one week prior to its taking effect. If at any point we decide to use personally identifiable information in a manner different from that stated at the time it was collected, we will notify users by way of an email. Users will have a choice as to whether or not we use their information in this different manner.
If we decide to change our privacy policy, we will post those changes to this privacy statement, or the home page, and other places we deem appropriate so that you are aware of what information we collect, how we use it, and under what circumstances, if any, we disclose it.
We reserve the right to modify this privacy policy at any time, so please review it frequently.  If we make material changes to this policy, we will notify you here, by email, or by means of a notice on our website.
E-Mail Correspondence
The contents of Spicin Foods' general internal e-mail correspondence and any attachments to it include information that is private and confidential and should only be read by those persons to whom they are addressed. All e-mail correspondence sent from Spicin Foods contains a Legal Notice that states: "If you are not the intended recipient, promptly delete this message and notify the sender of the delivery error by return e-mail. You may not forward, print, copy, distribute, or use the information in this message if you are not the intended recipient. While measures are taken to protect, the sender disclaims any responsibility for any resulting loss or damage."
External Links
Spicin Foods web site provides links to other third party websites. Even if the third party is affiliated with Spicin Foods through a business partnership or otherwise, Spicin Foods is not responsible for the privacy policies or practices or the content of such external links. These links are provided to you for convenience purposes only and you access them at your own risk.
Accuracy and Security
The accuracy and security of the User Information is important to Spicin Foods. Currently, you may review and request updates to your User Information retained by contacting Spicin Foods. If you contact us to correct your User Information, we will attempt to correct such inaccuracies in a timely manner. Spicin Foods is concerned with the security of your User Information and is committed to taking reasonable steps to protect it from unauthorized access and use of that personal information. To that end, we put in place the appropriate physical, electronic and managerial policies and procedures to secure your personal User Information. We also continue to implement procedures to maintain accurate, complete and current User Information.
Usernames and Passwords
Access to certain content on our web site may be allowed under a written agreement between you or your employer and Spicin Foods and will require a username and/or password. In some cases, failure to provide personal information may prevent you from accessing certain Spicin Foods web site(s) containing certain confidential information, products, services, or promotional offers ("Spicin Foods Offerings"). By accessing and using our protected and secured web site(s), you agree to maintain the confidentiality of the username and password you selected to access such site(s).
TERMS
No Advice
The information provided on this web site is intended for informational purposes only. Many factors unknown to us may affect the applicability of any statement or comment that we make on our web site to your particular circumstances. You should consult directly with a Spicin Foods representative before acting on any information on this web site.
Facts and information provided on this web site are believed to be accurate at the time they are posted. However, this web site could include inaccuracies, typographical errors, or out-of-date information. Changes may be made at any time to the information on this web site without prior notice. Please consult the office of Spicin Foods for complete and up-to-date information on products and services.
No Solicitation
Nothing on this web site constitutes a solicitation or offer by Spicin Foods to buy or sell products or services of any kind whatsoever.
Applicable Agreements
All products and services of Spicin Foods are offered for sale subject to the terms of the applicable agreements. Please consult a representative of Spicin Foods for complete and up-to-date information on products and services.
Applicable Jurisdiction
The information on this web site is intended for use by persons resident in the United States of America only. Any products or services mentioned on this web site are made available only in accordance with local law. The information contained in this web site is deemed to be provided in the state of Kansas and is subject to Kansas law and the laws of the United States of America applicable therein.
Software Back-up
While every effort is made to ensure that any software provided on this web site is suitable for use on a wide variety of computer systems, you should take reasonable and appropriate precautions to scan for computer viruses and ensure compatibility of the software with your specific computer system.
Hyperlinks Are Not Endorsements

Links to other websites or references to products, services or publications other than those of Spicin Foods on this web site do not imply the endorsement or approval of such websites, products, services or publications by Spicin Foods.
Trade Marks Belonging to Spicin Foods or Other Entities
Spicin Foods either owns the intellectual property rights in the underlying HTML, text, images, audio clips, video clips, software and other content that is made available to you on this web site (the "Content"), or has obtained the permission of the owner of the intellectual property in such content to use the content on this web site.
Spicin Foods grant to you a limited license to display the Content on your computer and print the Content on your printer solely for your own personal non-commercial use provided that you do not modify the Content and that you do not delete any of the proprietary notices.
Disclaimer of Warranty and Limitation of Liability
SPICIN FOODS INC DOES NOT WARRANT THE ACCURACY, COMPLETENESS, QUALITY, ADEQUACY OR CONTENT OF ANY INFORMATION ON THIS WEB SITE. SUCH INFORMATION IS PROVIDED "AS IS" WITHOUT WARRANTY OR CONDITION OF ANY KIND, EITHER EXPRESS OR IMPLIED, INCLUDING, WITHOUT LIMITATION, THE IMPLIED CONDITIONS AND WARRANTIES OF MERCHANTABILITY AND FITNESS FOR A PARTICULAR PURPOSE. SOME JURISDICTIONS DO NOT ALLOW THE EXCLUSION OF IMPLIED WARRANTIES, SO THE ABOVE MAY NOT APPLY TO YOU. SPICIN FOODS INC WILL NOT BE RESPONSIBLE OR LIABLE FOR ANY DIRECT, INDIRECT, SPECIAL, INCIDENTAL, OR CONSEQUENTIAL DAMAGES, OR ANY OTHER DAMAGES WHATSOEVER, INCLUDING, WITHOUT LIMITATION, LOST REVENUES, LOST PROFITS OR LOSS OF PROSPECTIVE ECONOMIC ADVANTAGE, RESULTING FROM THE USE OR MISUSE OF THIS WEB SITE, OR THE INFORMATION, DOCUMENTS, SOFTWARE OR CONTENT THEREOF, EVEN IF ADVISED OF THE POSSIBILITY OF SUCH DAMAGES OR SUCH DAMAGES ARE REASONABLY FORESEEABLE.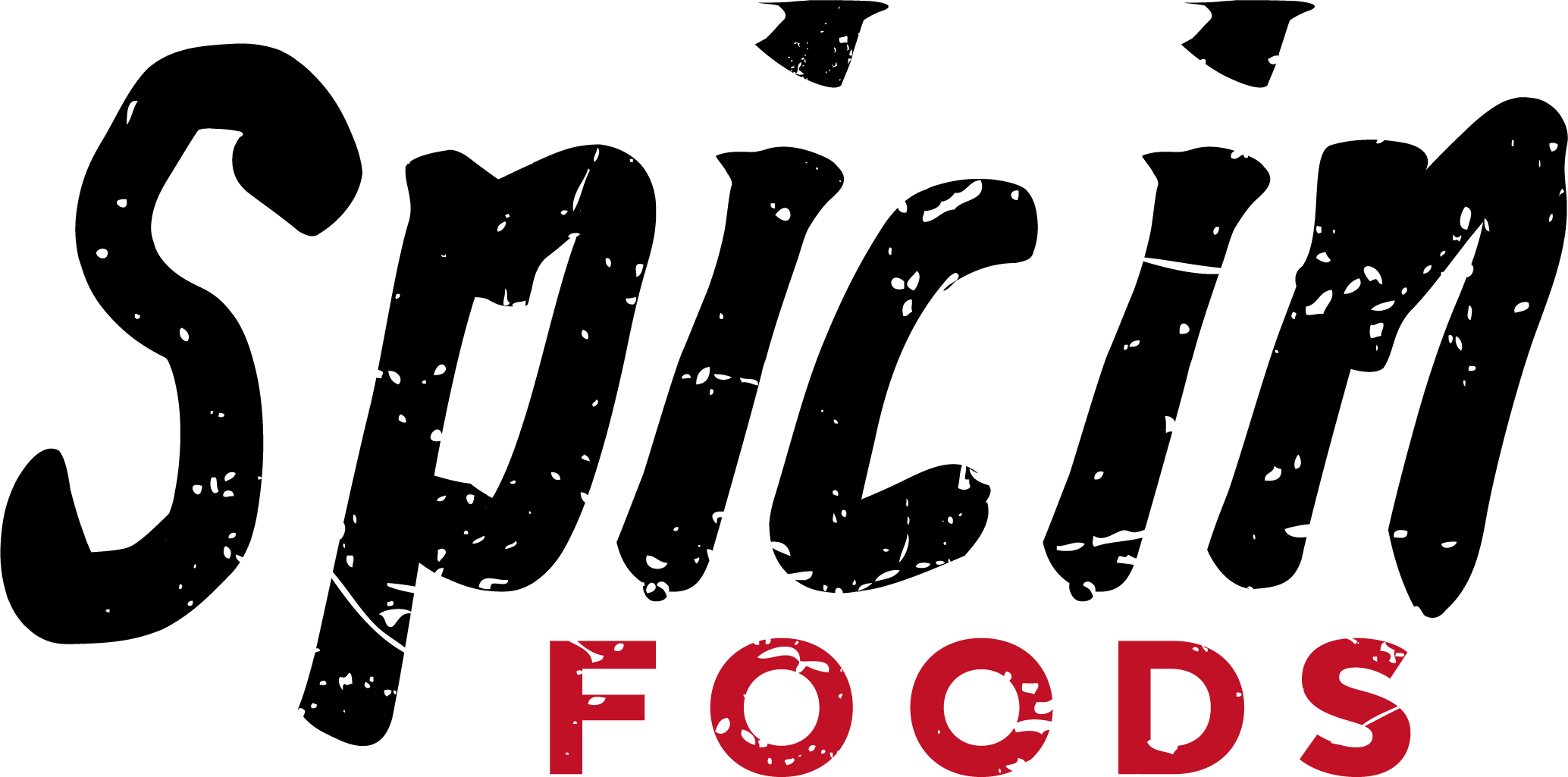 Spicin Foods has been crafting one-of-a-kind sauces, marinades, and salsas for palettes of all preferences for more than 20 years. As a leading manufacturer in the development and production of food goods, we use the Micro-Batch™ process to ensure a premium quality product each time. We not only develop our own signature brands, but we also provide best-in-class co-packing and private label services for partners around the world.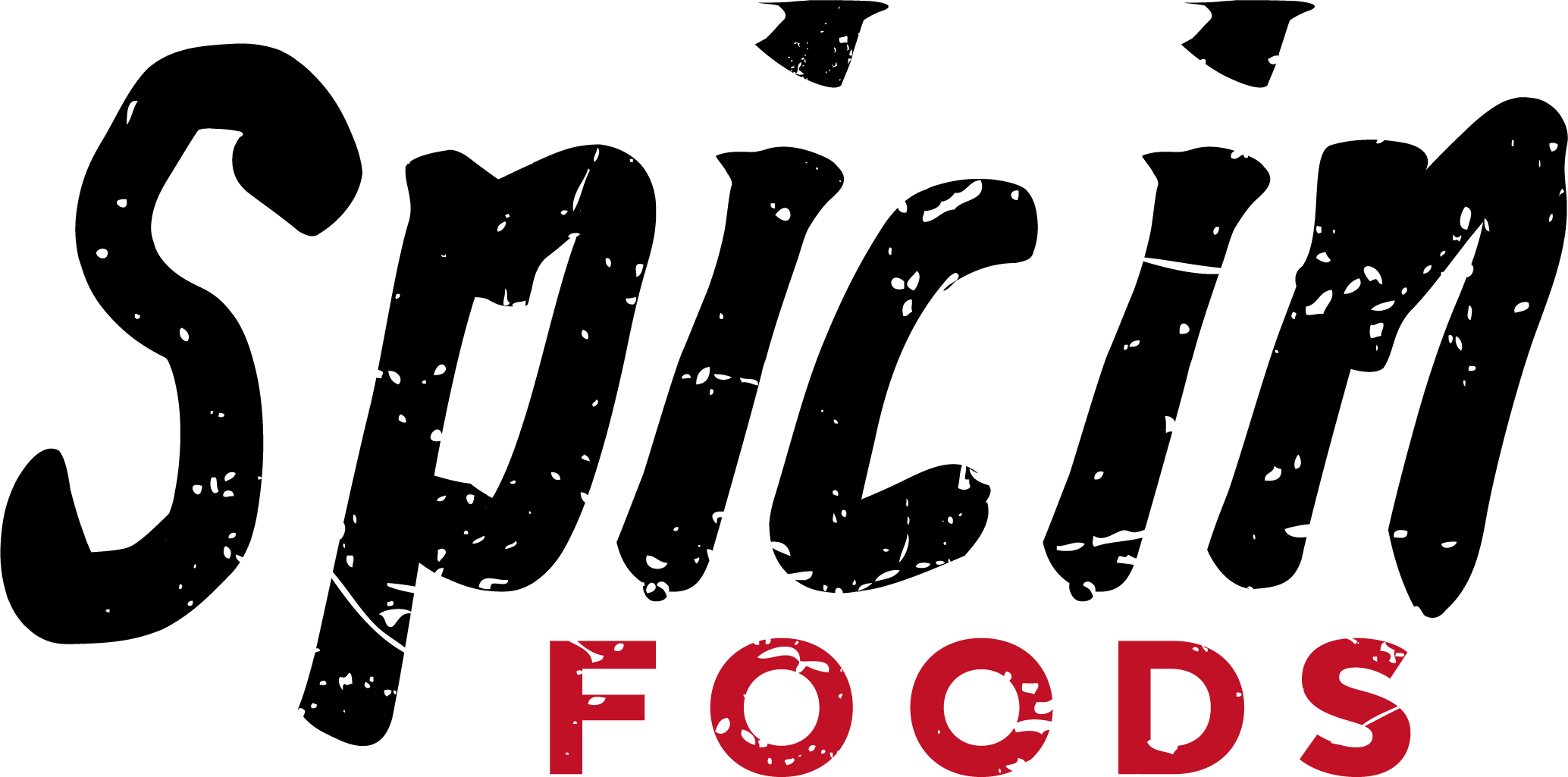 Spicin Foods has been crafting one-of-a-kind sauces, marinades, and salsas for palettes of all preferences for more than 20 years. As a leading manufacturer in the development and production of food goods, we use the Micro-Batch™ process to ensure a premium quality product each time. We not only develop our own signature brands, but we also provide best-in-class co-packing and private label services for partners around the world.